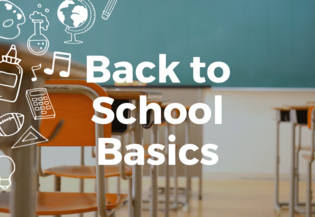 Back to School Basics
Posted on
Find the 2021-2022 school year calendar, bell times, school supply lists and more on this Division Back to School Basics page:
First Day of School
Grades 1-12 Monday, August 30, 2021
Kindergarten and Early Learning Thursday, September 2, 2021
School Year Calendar - Early Learning - Grade 12 (PD Days & Holidays)
School Bell Schedule - All Schools
Transportation Information
School bus registration opens Monday, July 5
The deadline for bus registration is August 13
School Bus Routes will be posted on August 16
As part of our commitment to keep school fees to a minimum, students will no longer be charged for textbooks, workbooks, photocopying, printing or paper supplies.
The remaining fees charged will be to ensure quality programs and services are provided for students. Pay for school events & activities with easy from your smartphone or other devices by simply creating an account with SchoolCashOnline. For other methods of payment please contact your child's school directly. 
How can I stay connected with MHCBE? 
Follow The Medicine Hat Catholic Board of Education on Facebook, Twitter and Instagram for updates and information regarding school re-entry. 
Are you new to our community? A new resident of Canada? Or have a new learner getting ready to start school?
Call us at 403-527-2292 for more information and to register in one of our nine Catholic schools!
Reminder: Please have a clear digital (photo or scanned) copy of your child's Birth Certificate or Proof of Citizenship documentation for registration. Registrations cannot be fully accepted until the proper documentation is provided.