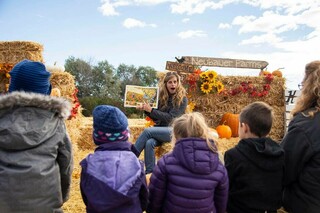 Early Learning Programs are offered by qualified and experienced staff for children starting at age 3. Morning and afternoons available! In our Catholic School Early Learning Programs, we learn through PLAY!
Social-Emotional Learning, learning to interact with others and to self-regulate. Cognitive Development, learning to reflect, problem solve and imagine. Language Development & Literacy, learning to communicate & develop emergent literacy skills such as listening, speaking and story-telling.
Our Early Learning Programs (ELPs) are faith-based supportive environments for children and parents that offer a safe and secure setting for children to develop independence, initiative, early literacy, and to develop socially.
2021-2022 Online Registration Here                   Early Learning Brochure 2021-2022